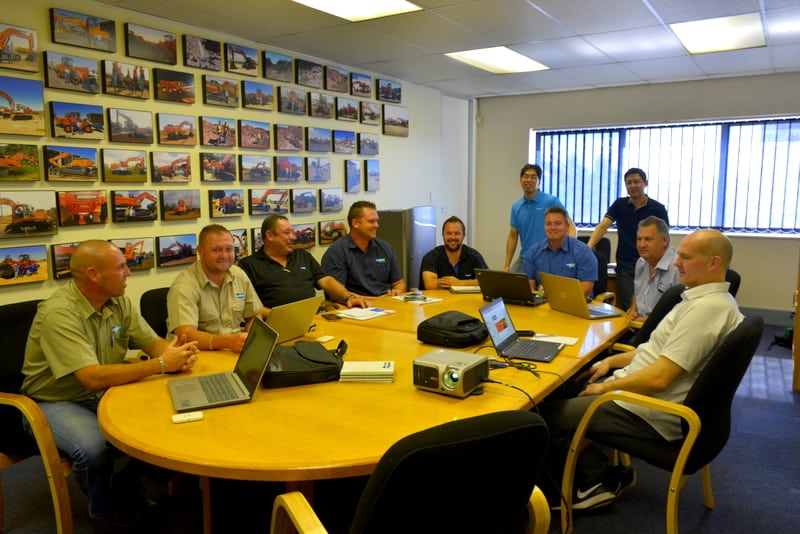 DOOSAN Training Day
An intensive two day training workshop was held in Isando by product specialist Jan Roger Lindseth from Doosan Infracore Norway.
The training coincided with the launch of the new redesigned DA30. During the workshop the new DA30 best-in-class productivity together with the most competitive operational costs in the business were highlighted and shared with the team. The combination of a superior fuel efficient power train, low maintenance components, overall durability and unmatched traction result in the lowest cost of ownership in its class.
The first of these new and improved models have since been delivered to site and are already confirming significant operational advantages over competitors in a similar application.