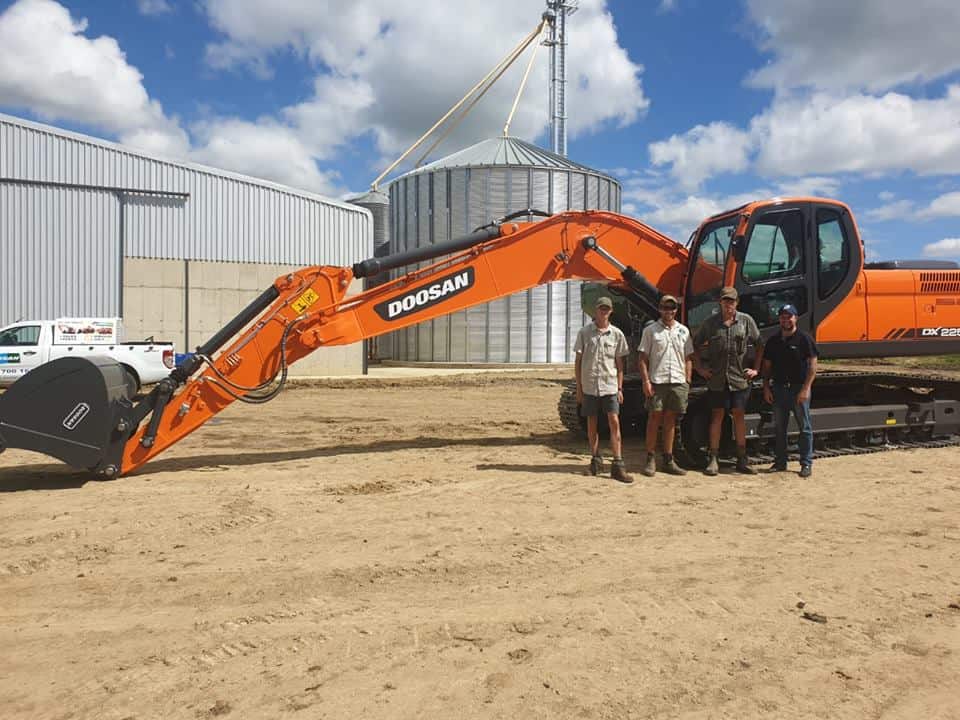 A brand new DOOSAN excavator has been delivered in Ladysmith where it will be used in an agricultural application.
This excavator will be holding the DOOSAN name high at Green Ranches cattle farm.
We would like to congratulate Ryan Green, owner of Green Ranches Farm, on his brand new DOOSAN machine and we would like to thank Ryan Miller, Doosan Representative, for successfully delivering the excavator to its proud new owner.
.