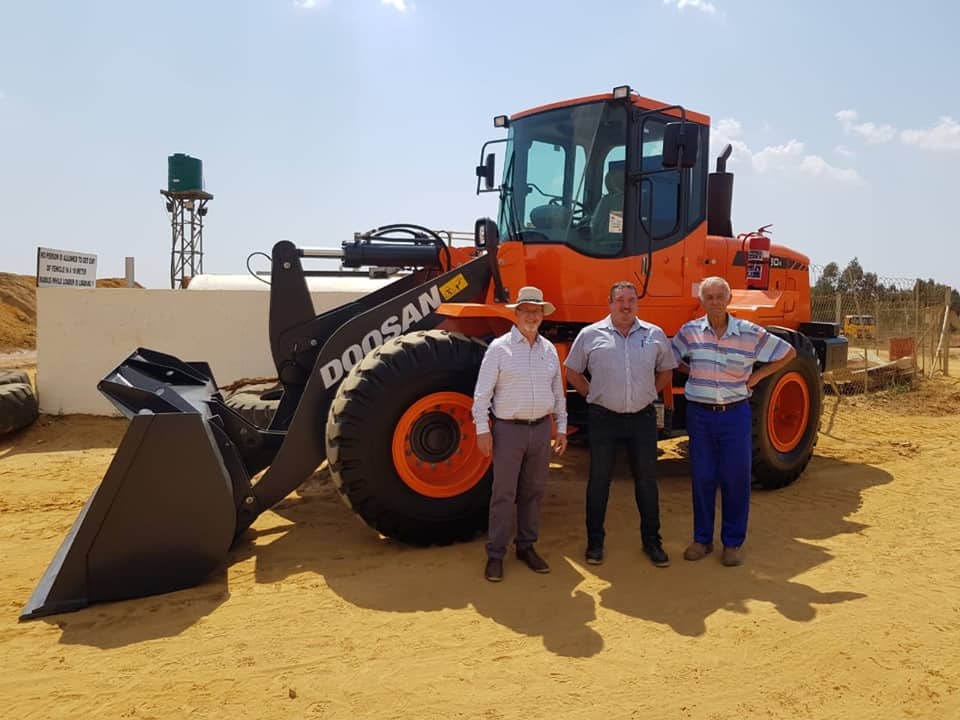 Thank you, Brandvlei Sands, for supporting the DOOSAN brand.
Brandvlei Sands is now a proud owner of a brand new DOOSAN DL250A front end loader.
Exceptional power combined with the finest workmanship results in a machine that will perform at the highest level. The DL250A enhances your output from every angle.