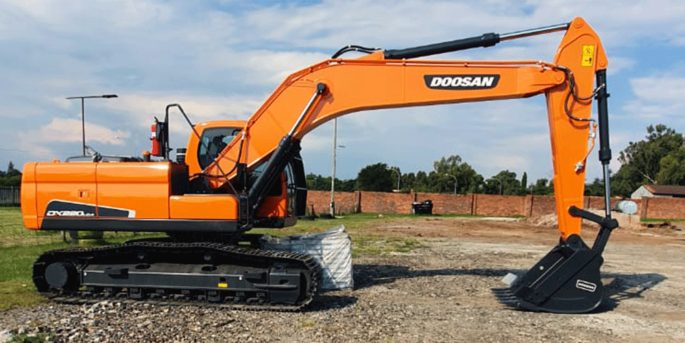 DX220 Congratulations to Ryno Smith on the delivery of Hantancu Plant Hire's 4th Doosan unit a DX220 excavator.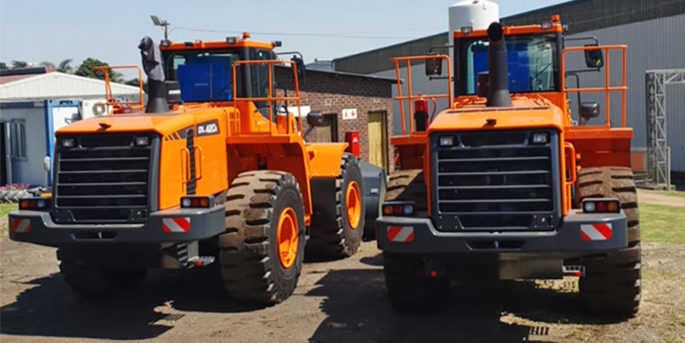 DL420A Experience lower operating costs, advanced technology and first class operator comfort with DOOSAN wheel loaders! Congratulations to Ryno Smith – 082 804 0612, Doosan Mpumalanga, on his second delivery to Milestone Plant Hire this month.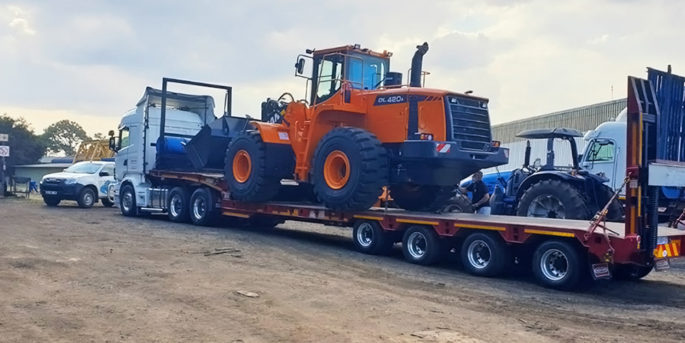 DL420A Congratulations to Milestone Plant Hire on the purchase of their Doosan DL420A Wheel Loader. Doosan Equipment offers exceptional value to the end user. Experience increased productivity with the high performance turbocharged engine and the excellent synchronization of the drive train with the hydraulic system.