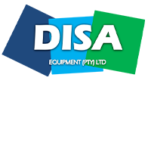 DOOSAN
We are the official distributors of Doosan construction equipment throughout Southern Africa. Doosan South Africa (Pty) Ltd, a Korean owned company, was acquired by the Capital Equipment Group (CEG) of Invicta Holdings Limited in 2008.
What we do
We are proud to offer the local market a wide range of robust Doosan machines, which includes excavators, articulated dump trucks and wheel loaders.
Our customers know that Doosan equipment guarantees efficient output power, low fuel consumption, minimal maintenance requirements and extended service life. Doosan equipment not only has an enviable reputation for optimum productivity, reduced running costs and low emissions, but operator safety, comfort and precise control, are also critical features.
We offer our customers a technical advisory, repair, maintenance and spare parts service. This equipment is also supported by extended warranties.
What we stand for
At Doosan, our relationships with customers are important. Our team of experts is committed to providing the best possible service and support to every customer.
The Doosan team works together as a unit, enjoying a strong 'we culture', rather than a 'me culture'.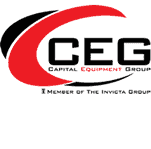 Who is the Capital Equipment Group?
The Capital Equipment Group (CEG) is a division of Invicta Holdings Ltd headed by CEO, Tony Sinclair.
The Capital Equipment Group consists of a number of divisions and companies focusing on the importation and distribution of Capital Equipment and has a distribution network of over 152 outlets covering all aspects of distribution in the different sectors of the markets in which it trades.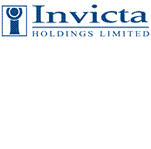 Who is Invicta Holdings?
Invicta Holdings Limited is an investment holding and management company, controlling and managing assets of R16 265 million (2016: R14 895 million).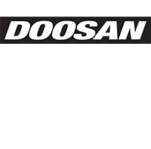 DOOSAN
Doosan—a combined word of "doo (a measuring unit of grains)" and "san (mountain)"— means "little grains of sand that together make a mountain." Our name reflects our belief that a greater achievement can be made when everyone involved unites. Throughout its 125-year history, Doosan People have lived by our beliefs and philosophy that we can achieve a greater goal when we join forces.
Doosan is a Global Leader in Infrastructure Solutions. We will continue to expand our business as a Total Solution Provider that provides customers with better value and convenience as well as the highest quality products. We will keep moving forward as a global leader in the infrastructure solution industry.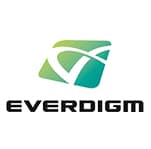 EVERDIGM
Innovation is another name for Everdigm.
Everdigm began its business operation as the sales division of used construction equipment of Daewoo Heavy Industries. Then extended its business through the development of attachments, concrete pumps, tower cranes, and fire engine production.
Through its continuous research and development efforts, it successfully expanded its business in the mining industry with the rock drill.
Since changing the company name to Everdigm (Everlasting Paradigm) from Hanwoo T&C in 2007, they established overseas offices in China (Shanghai), UAE (Dubai), Mongolia and Europe. They built the global network through over 120 overseas dealers in 80 countries.
The Research and Development Center, which opened in 2011, is used for continuous research and development to extend the product life cycle and strengthen its durability.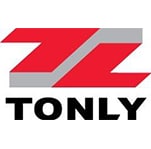 TONLY
Shaanxi Tonly Heavy Industries Co., Ltd. is a hi-tech Chinese enterprise specializing in mining dump trucks. Tonly has an extensive manufacturing facility in China and is the pioneer and leader in China's mining dump truck industry.
Tonly Heavy Industries has recruited famous mining dump truck experts from both home and abroad and has established advanced R&D and manufacturing capability. Upholding the concept of "creating value for users devotedly," we have set design specification standards for mining dump trucks in China and achieved professional R&D and manufacturing through technology research, resources integration and innovation.
Corporate Vision
Becoming the leading supplier of engineering transport solutions and equipment in China.
Devoted to creating more values for End customers.