We are the official distributors of Develon by Doosan, Tonly and Everdigm equipment and attachments throughout Southern Africa. DISA was acquired by the Capital Equipment Group (CEG) of Invicta Holdings Limited in 2008.
We are proud to offer the local market a wide range of robust Develon by Doosan machines, which includes excavators, articulated dump trucks and wheel loaders.
Our customers know that Develon by Doosan equipment guarantees efficient output power, low fuel consumption, minimal maintenance requirements and extended service life. Doosan equipment not only has an enviable reputation for optimum productivity, reduced running costs and low emissions, but operator safety, comfort and precise control, are also critical features.
We offer our customers a technical advisory, repair, maintenance and spare parts service. This equipment is also supported by extended warranties.
At Doosan, our relationships with customers are important. Our team of experts is committed to providing the best possible service and support to every customer.
The Doosan team works together as a unit providing customers with a turnkey solution for new equipment, spare parts and technical support.

Develon by Doosan is focused on producing technologically advanced equipment that delivers higher safety, efficiency and productivity. We are dedicated to helping our customers be at the forefront of their industries through constant technological transformation and excellent aftersales support. We offer smart and convenient mining solutions to allow our customers to work in a sustainable and safe environment.
We will continue to expand our business as a total solution provider that provides customers with better value and convenience as well as the highest quality products.  We will keep moving forward as a global leader in the infrastructure solution industry.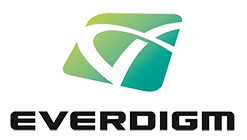 Innovation is another name for Everdigm.
Everdigm began its business operation as the sales division of used construction equipment of Daewoo Heavy Industries. Then extended its business through the development of attachments, concrete pumps, tower cranes, and fire engine production.
Through its continuous research and development efforts, it successfully expanded its business in the mining industry with the rock drill.
Since changing the company name to Everdigm (Everlasting Paradigm) from Hanwoo T&C in 2007, they established overseas offices in China (Shanghai), UAE (Dubai), Mongolia and Europe. They built the global network through over 120 overseas dealers in 80 countries.
The Research and Development Center, which opened in 2011, is used for continuous research and development to extend the product life cycle and strengthen its durability.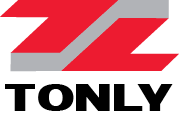 Shaanxi Tonly Heavy Industries Co., Ltd. is a hi-tech Chinese enterprise specializing in mining dump trucks. Tonly has an extensive manufacturing facility in China and is the pioneer and leader in China's mining dump truck industry.
Tonly Heavy Industries has recruited famous mining dump truck experts from both home and abroad and has established advanced R&D and manufacturing capability. Upholding the concept of "creating value for users devotedly," we have set design specification standards for mining dump trucks in China and achieved professional R&D and manufacturing through technology research, resources integration and innovation.